Search And Rescue (SAR) Services
Searches and rescues are supported by volunteers and corporations and conducted along with other SAR organizations. There is no cost when volunteers offer their services. Since 2007, with the exception of recreational flights, we have to ask the FAA for a certificate of authorization (COA) with good reasons for emergency flights out of sight. All law enforcement agencies can request for COA and we can assist in processing the request. We assist in missing persons searches and support ground search teams, providing the GPS coordinates of any point of interests.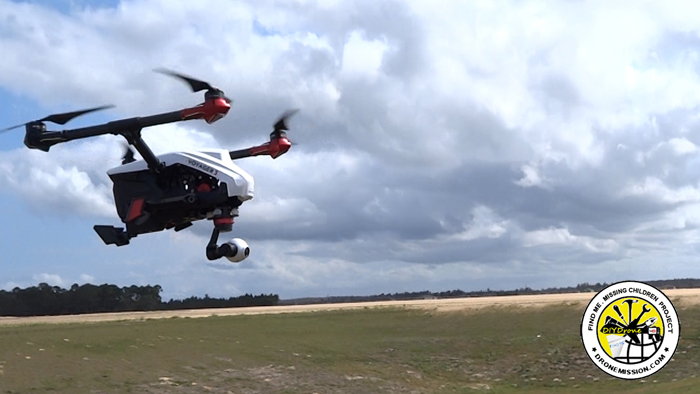 How it works:
Alerts are broadcast to our list of volunteers. A SAR volunteer will evaluate each request and make the necessary arrangements with authorities for the mission.
The requester will be the Point of Contact (POC). The POC and alternate POC you nominate will meet with the mission planner to discuss the details. Initial way points will be determined on maps and dispatch to the volunteer pilots. The pilots will attend a mission brief. Each mission flown will usually be coordinated with a ground search team on site. All necessary COA will be completed before the missions.
Creative Studio, TVDrone Documentary, Quality Field Testing and Product Reviews


Corporate participation is a major component to our success. As we are always on the field using the latest equipments and documenting everything in video. It is easy for us to test new products and provide you with constructive feedback. There are many benefits and fewer risks in having an independent testing partner instead of in-house testing. Our testers and test consultants bring a much-needed impartiality to the testing processes for better quality, and in-house personnel are freed up to focus on their core business activities. If you are a manufacturer or software developer with products that you would us to test in the field, promote your products; we will be glad to produce videos documenting your technology. Articles will be published in our project journal, magazine and TVDrone Documentary. Video tutorials are uploaded to youtube, youku, vimeo or dailymotion. 写评论文章,还有推广这个产品. More information at [Think Tank].
Epic Music Videos (EMV) for Missing Children Project
We launched our epic music video series that continues the 1984 tradition of placing banners of missing children, not on milk cartons but on music videos. Originally code named The Great Paper Airplane Project, working along with various music artists, our training videos are converted to creative media with rotating missing children banners. We have reached 2 million viewers and counting.
---