The next generation of quadcopters with ground stations and telemetry

Synopsis: Following the success of the H500, the X4 was released to meet the next generation of UAV multirotors. This is the improved all-in-one FPV ready quadcopter with retractable landing gears. With a 6S 5400 mAh LiPo battery and designed with strong light weight materials, this quad promised a 20 minutes flight time with gimbal, osd and camera loaded.
Known to a few people, one of the underlying strength of the Scout X4 is it uses a variation of the Linux's Dronecode Arducopter. Walkera iUAS is among the elite group of founding members that leverages the open source software and collaborative development effort to advance Intelligent Unmanned Aircraft Systems (IUAS), as announced in Germany Oct, 12, 2014.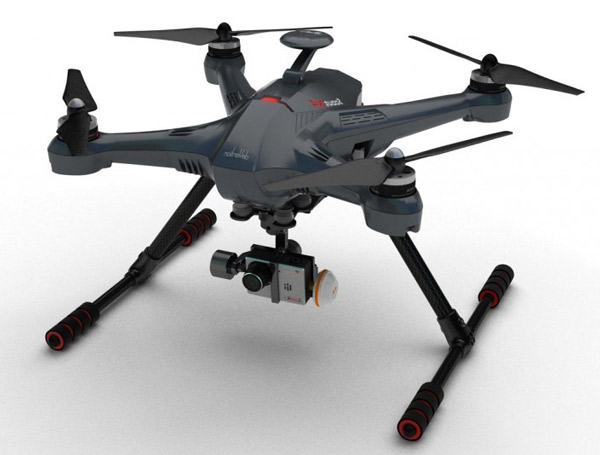 There are two versions of the Scout X4 ground station released, the Android and IOS version, but many users were not aware that they have to choose between the two BT versions, which allows you to use the tablet in the selected platform. The boxes will be marked with IOS if iPad compatible.
Features:
• Waypoint Mission Planning
• 2 Pilots at the same time: one flying and one camera man
• Follow Me Mode / Record Track Back To Home
• Real time Telemetry
• iPad holder with backup power
• Transformation: Changeable 4 motors or 8 motors.
• Flight Time up to 20 minutes. 6S - 5400 mAh
• Quick and easy assembly for the nobs
• 3-Axis roll & pitch with yaw stabilizer
Where to

:

-> Bind and Fly: Direct from BG
-> Competitor's Price: Direct from GB
-> USA Design center: ucdrone.com
Featured on Episode 70, 72 (just a click on a link will support DM)

:
-> Devo F12E Radio Transmitter

Please see for some highlights, along with some of the tuning you may consider below.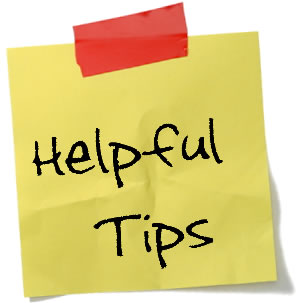 coPilots: One of the key features of a Devo F12E transmitter, the CoPilot Mode, 2 pilots on a Tali H500 hexacopter. Very often you may find it difficult to fly and film at the same time, the Devo F12E allows you to turn any programmable Devo or compatible transmitter into a second transmitter for a CoPilot to share responsibilities. In other words, one person can be flying and the other person can be the camera man. Typically on a Search and Rescue mission, a SAR team will also consist of the pilot, sensor operator and the spotter.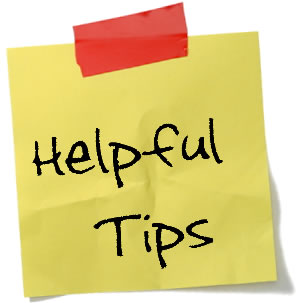 Props synchronization: Even though it is not a issue, you may find the props not starting up at the same time when the throttle is below 10% You can make this minor change if you prefer to have them trim and proper!. We will put up a video up shortly, but here is a intro on getting connected to Mission Planner https://www.youtube.com/watch?v=DTyvcHKNHys
Connect to Mission Planner
choose Full Parameter List
Set THR_MIN as 130
Set MOT_SPIN_ARMED as 0
[Write] Parameters to save
THR_MIN will make the motors spin when the throttle stick is just above zero (i.e. just above the deadzone at the bottom of the throttle stick).
MOT_SPIN_ARMED was designed to spin the props slowly when armed. It is a visual design, to signal to the pilot the aircraft is armed, be alert, don't forget. If you don't have an On Screen Display (OSD) installed, this can also be useful when you are flying a large model or may be standing at a distance to not be able to look at the LED lights. You can choose to turn it down or turn it off. So the original Scout was set to spin
How to stop stop your G3D rattling: Depending on your setting, instead of Aux 5, you may need to adjust Aux 6, following the same principles.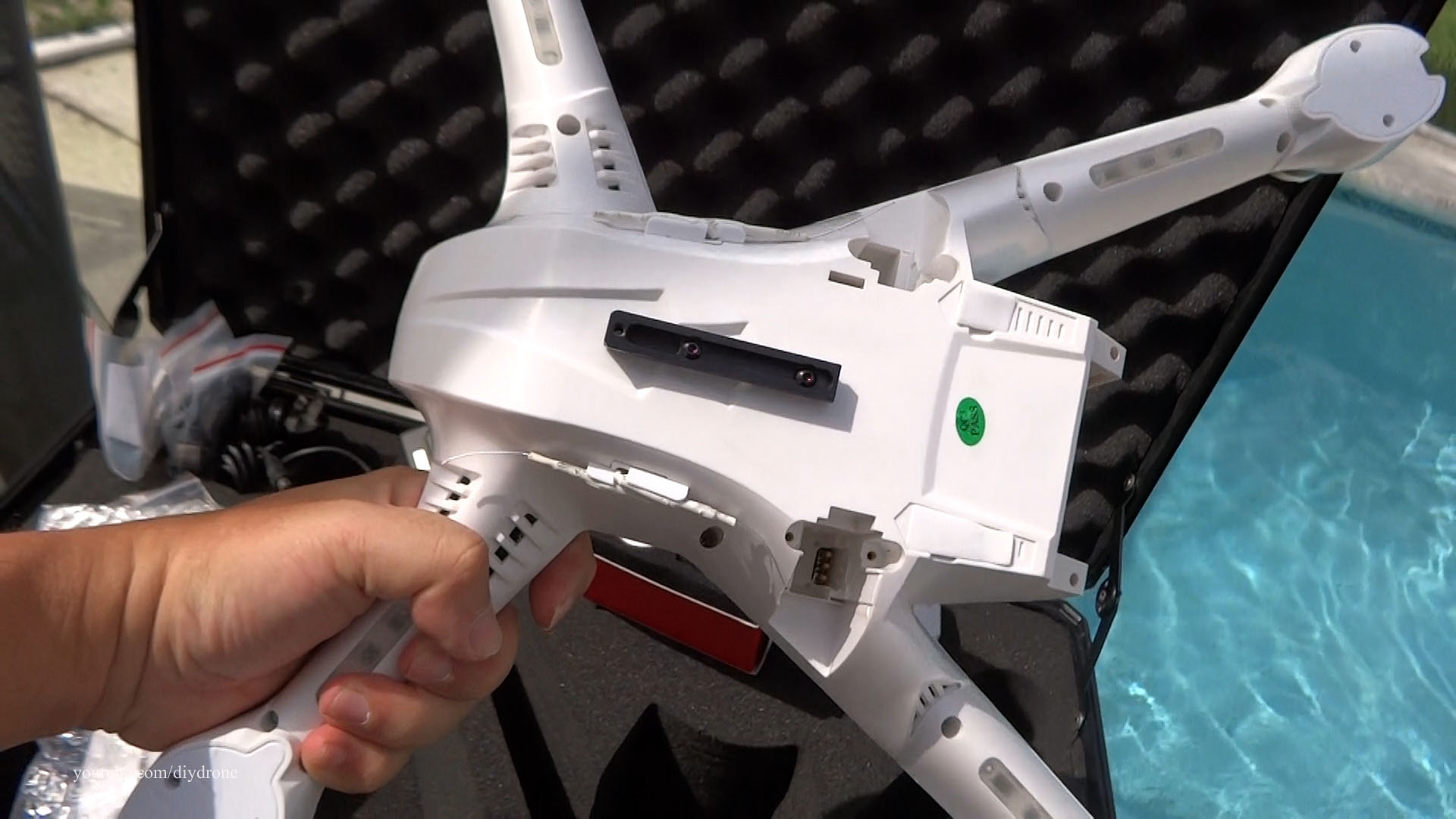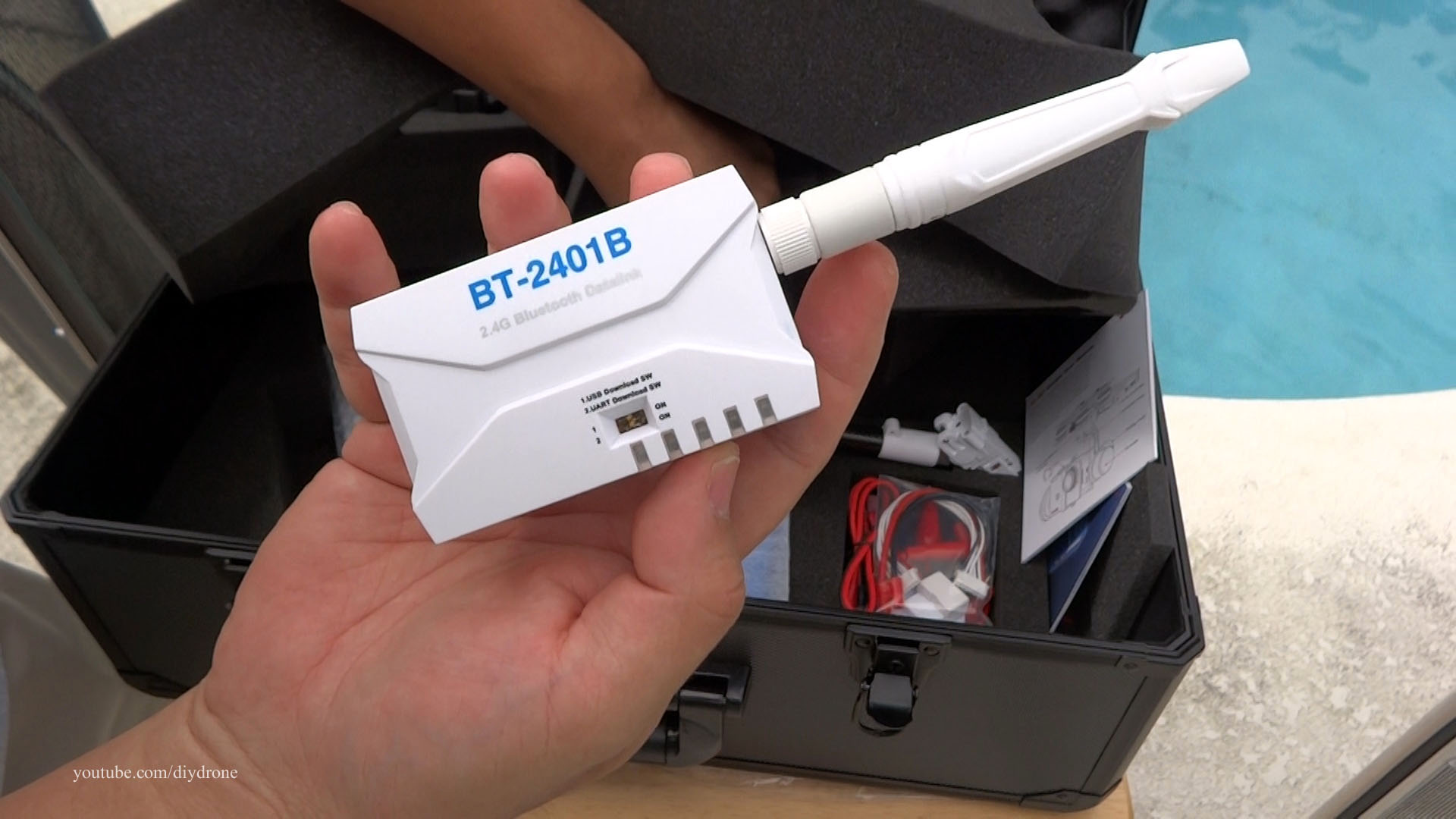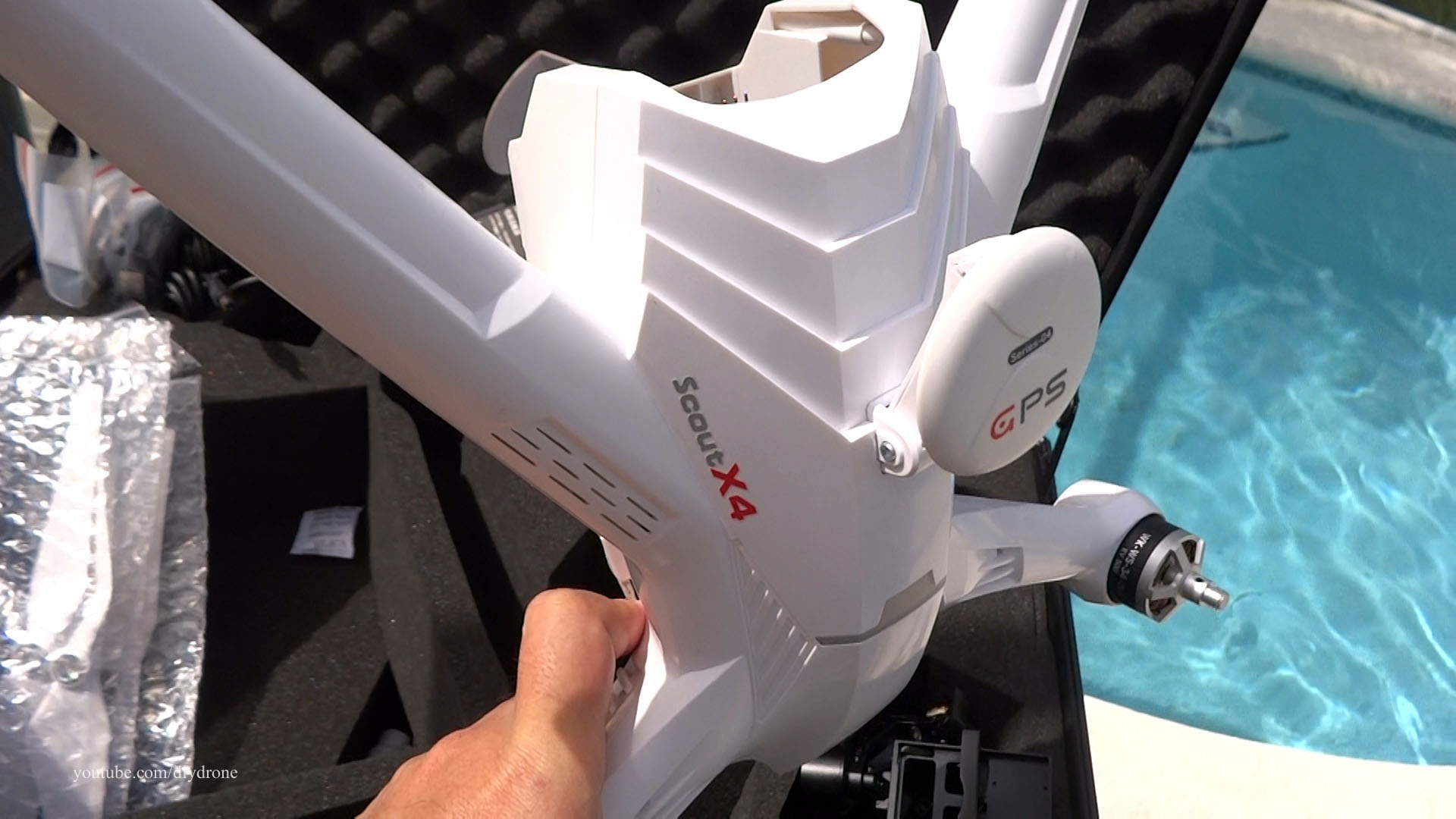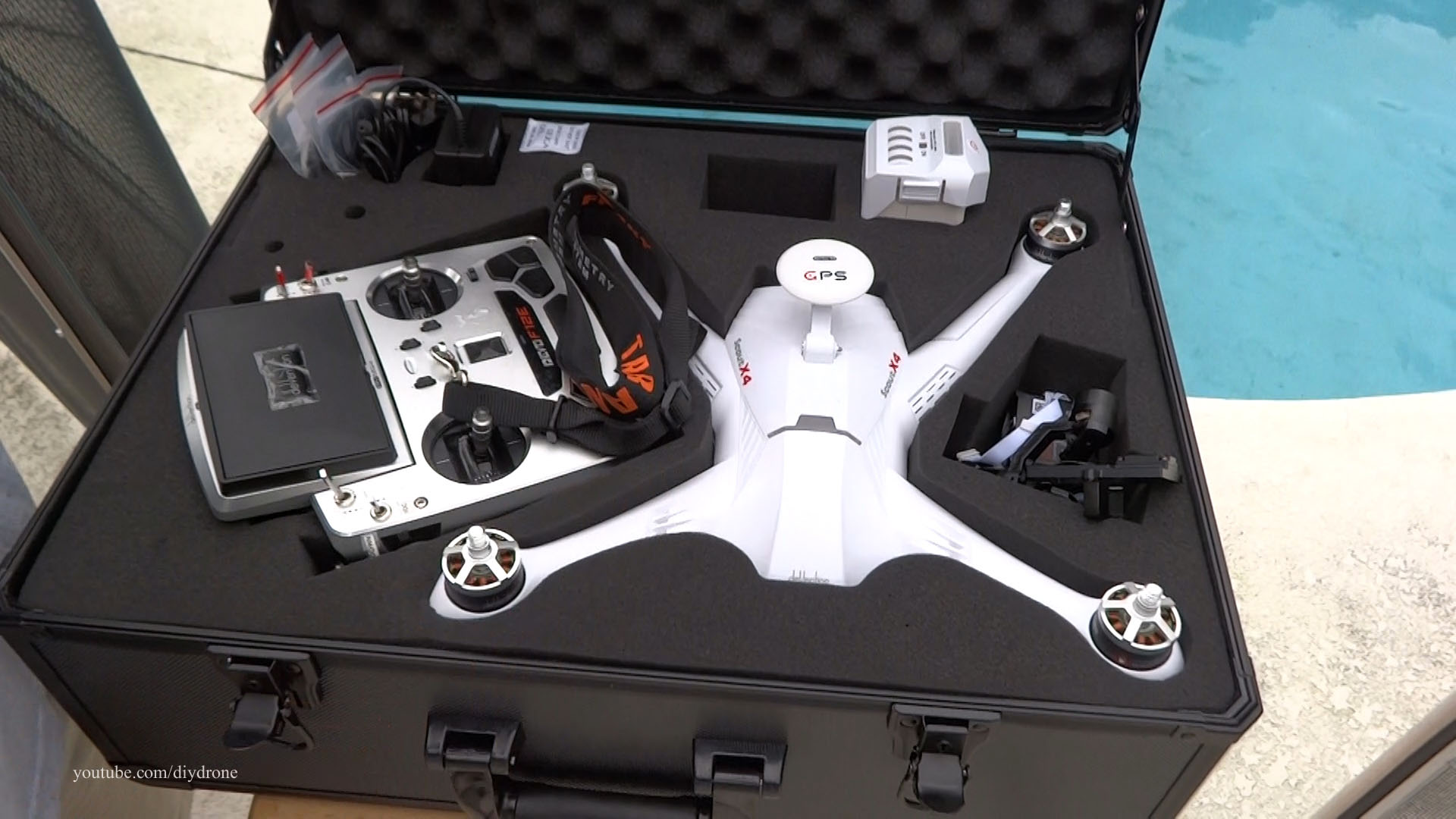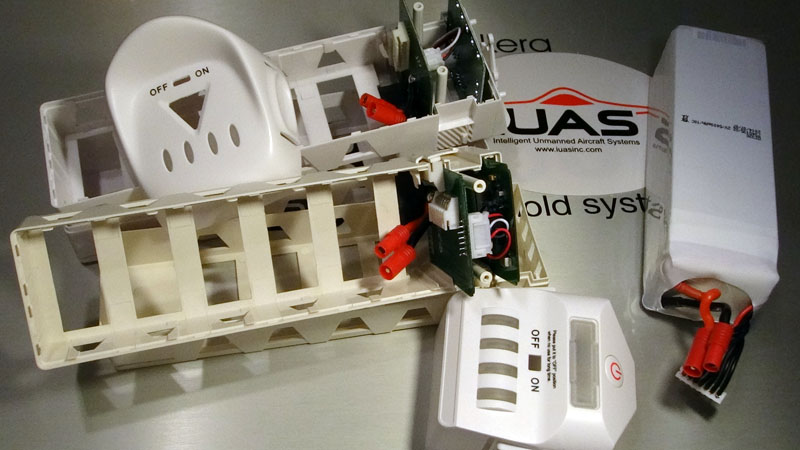 Scout x4 was named after our front scout aircrafts that recce the unknown grounds, before a ground search and rescue crew is initiated. We survey the grounds for potential areas of interest and potential dangers to be noted.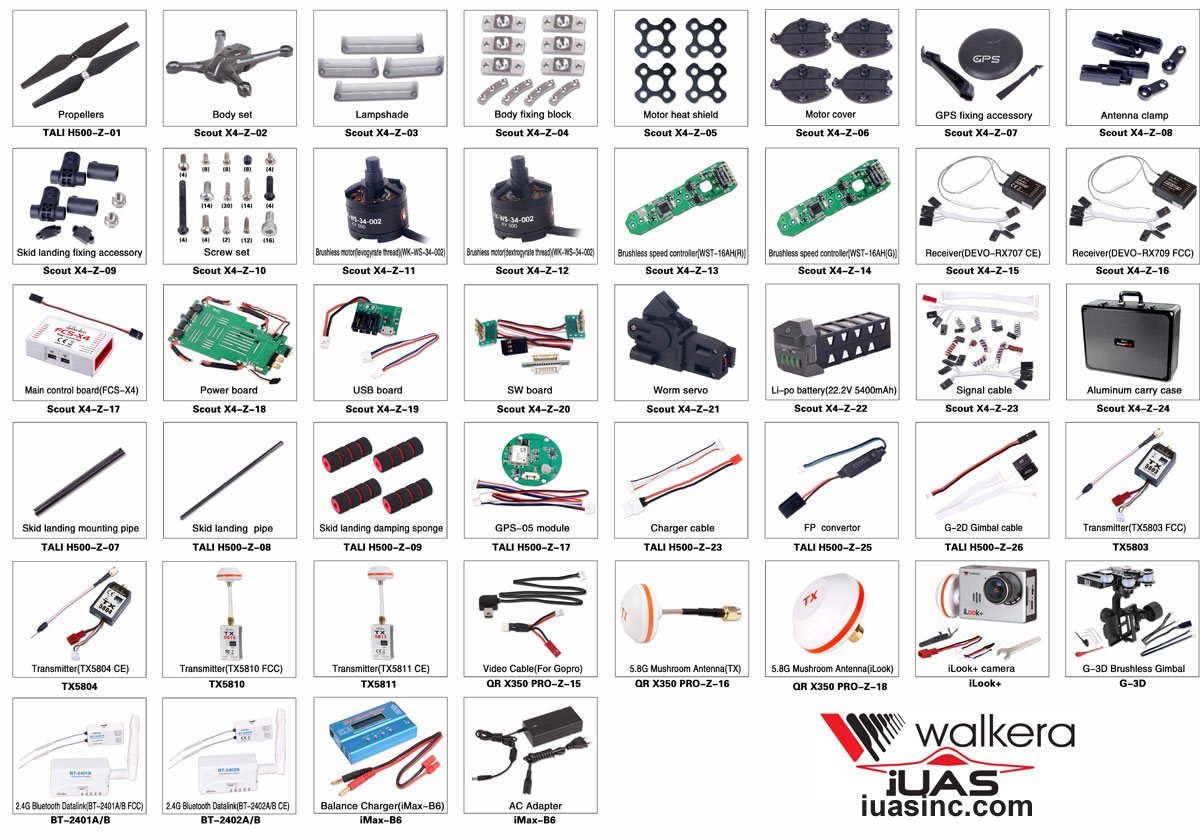 | | | | |
| --- | --- | --- | --- |
| Parts Description | ERP | Part Numbers | Estimate |
| Body set | 226467600 | Scout X4-Z-02 | $36.00 |
| Lampshade | 226467700 | Scout X4-Z-03 | $1.66 |
| Body fixing block | 226467900 | Scout X4-Z-04 | $3.60 |
| Motor heat shield | 226468000 | Scout X4-Z-05 | $1.66 |
| Motor cover | 226468300 | Scout X4-Z-06 | $1.66 |
| GPS fixing accessory | 226468600 | Scout X4-Z-07 | $1.66 |
| Antenna clamp | 226468900 | Scout X4-Z-08 | $1.00 |
| Skid landing fixing accessory | 226469200 | Scout X4-Z-09 | $6.00 |
| Screw set | 226469300 | Scout X4-Z-10 | $4.50 |
| Brushless motor(levogyrate thread)(WK-WS-34-002) | 226469500 | Scout X4-Z-11 | $36.00 |
| Brushless motor(dextrogyrate thread)(WK-WS-34-002) | 226469700 | Scout X4-Z-12 | $36.00 |
| Brushless speed controller(WST-16AH(R)) | 226469800 | Scout X4-Z-13 | $26.66 |
| Brushless speed controller(WST-16AH(G)) | 226469900 | Scout X4-Z-14 | $26.66 |
| Receiver(DEVO-RX709 FCC) | 226470100 | Scout X4-Z-16 | $45.00 |
| Main control board(FCS-X4) | 226470200 | Scout X4-Z-17 | $229.99 |
| Power board | 226470300 | Scout X4-Z-18 | $30.00 |
| USB board | 226470400 | Scout X4-Z-19 | $3.00 |
| SW board | 226470500 | Scout X4-Z-20 | $4.50 |
| Worm servo | 226470800 | Scout X4-Z-21 | $24.00 |
| Li-po battery(22.2V 5400mAh) | 226471100 | Scout X4-Z-22 | $129.00 |
| Signal cable | 226471200 | Scout X4-Z-23 | $6.00 |
| Aluminum carry case | 226471400 | Scout X4-Z-24 | $69.00 |
| Propellers | 226458200 | TALI H500-Z-01 | $7.50 |
| Skid landing mounting pipe | 226459000 | TALI H500-Z-07 | $6.00 |
| Skid landing pipe | 226460000 | TALI H500-Z-08 | $6.00 |
| Skid landing damping sponge | 226460100 | TALI H500-Z-09 | $1.66 |
| GPS-05 module | 226461100 | TALI H500-Z-17 | $59.99 |
| Charger cable | 226461900 | TALI H500-Z-23 | $3.60 |
| FP convertor | 226462100 | TALI H500-Z-25 | $3.60 |
| G-2D Gimbal cable | 226462900 | TALI H500-Z-26 | $1.83 |
| Transmitter(TX5803 FCC) | 226409500 | TX5803 | $24.13 |
| Transmitter(TX5810 FCC) | 226466300 | TX5810 | $48.00 |
| Video cable for Gopro3 | 226443900 | QR X350 PRO-Z-15 | $2.99 |
| 5.8G Mushroom antenna(TX) | 226444800 | QR X350 PRO-Z-16 | $9.99 |
| 5.8G Mushroom antenna (iLook) | 226447700 | QR X350 PRO-Z-18 | $9.99 |
| iLook+ camera | 216701900 | iLook+ | $199.00 |
| G-3D Brushless Gimbal | 226457500 | G-3D | $169.00 |
| 2.4G Bluetooth Datalink(BT-2401A/B FCC) | 226467100 | BT-2401A/B | $329.00 |
| Balance Charger | 226444200 | IMAX B6 | $33.33 |
| AC Adapter | 按要求选 | IMAX B6 | $16.66 |
| | | | |