Setup Log: A high definition camera for Lightweight FPV

10/29/12 Synopsis: Since we use the keychain camera a lot during DM training exercises, we have a quick video to show team volunteers how to hook up the provided JR connector from camera to an OSD to the video transmitter. At the same time, sample what-you-see-is-what-it-is video footage in order to compare with other cameras. Questions, feel free to write to us at www.youtube.com/user/diydrone/discussion

Keychain Camera 808 #16 version 2 is one of the better and affordable camera made ready to fly (RTF) for RC hobbyist. Comes with a JR connector, to connect to your video transmitter for FPV. Super light-weight ~17g

DM Tips: Put a children's Window Gel Clings underneath (10 for $1 at the dollar store or Target). Also secure your USB cable to reduce any vibration. Download the free software to change your settings.

: BG #16 120 degrees
Equipment Selection Specification:
Video resolution: 1280x720 30fps (DVR), 848x480, 640x480 (FPV Video Out)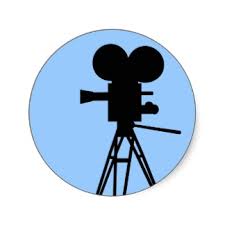 Photo resolution: 1280x960
Lens: 120 degree wide angle
Audio: built-in Microphone
Memory: Support Micro SD card up to 32 GB
Power supply: 5V DC
Weight: 17g

Setting Up Keychain Camera with OSD. Download: Utility Setup Software
Review of FPV: First-person view (FPV), also known as remote-person view (RPV), or simply video piloting, is a method used to fly a radio controlled model vehicle from the driver or pilot's view point. Most commonly it is used to pilot an unmanned aerial vehicle (UAV) or a radio-controlled aircraft. The vehicle is either driven or piloted remotely from a first person perspective via an onboard camera, fed wirelessly to virtual reality goggles or a video monitor. More sophisticated setups include a pan-and-tilt gimbaled camera controlled by a gyroscope sensor in the pilot's goggles and with dual onboard cameras, enabling a true stereoscopic view.



DM450 Onboard Equipment: Ardupilot APM 2.5, Keychain Camera, Minimosd v0.1, 3DR GPS uBlox LEA-6, 5.8G 250mW or 400mW Video TX, Walkera RX1002, 3s 4000-5000 mAh. Weight: 1.2 kg