HD 2k, FPV Ready and with excellent digital Gyro Stabilization

The Git2 FPV Sports camera is one of the latest and lightest high definition camera breakthrough that caught the attention of casual photographers. Weighing only 65g, with a 1.5 inches LCD viewing screen. The LCD allows you to see what you are filming; at times you only get one chance on a shot, and not seeing what you are filming, can be a disappointment if you missed the only shot.
Added to version 2 is a Gyro Chip digital image stabilization. When this feature is enabled, it allows for the camera to shift the digital images from frame to frame to minimize jerky motions. I am actually quite amazed with how good the stabilization is. Like most digital gyro, the video images may lose some sharpness and tend to be softer on the edges, so my suggestion is limit the use, know when to use it.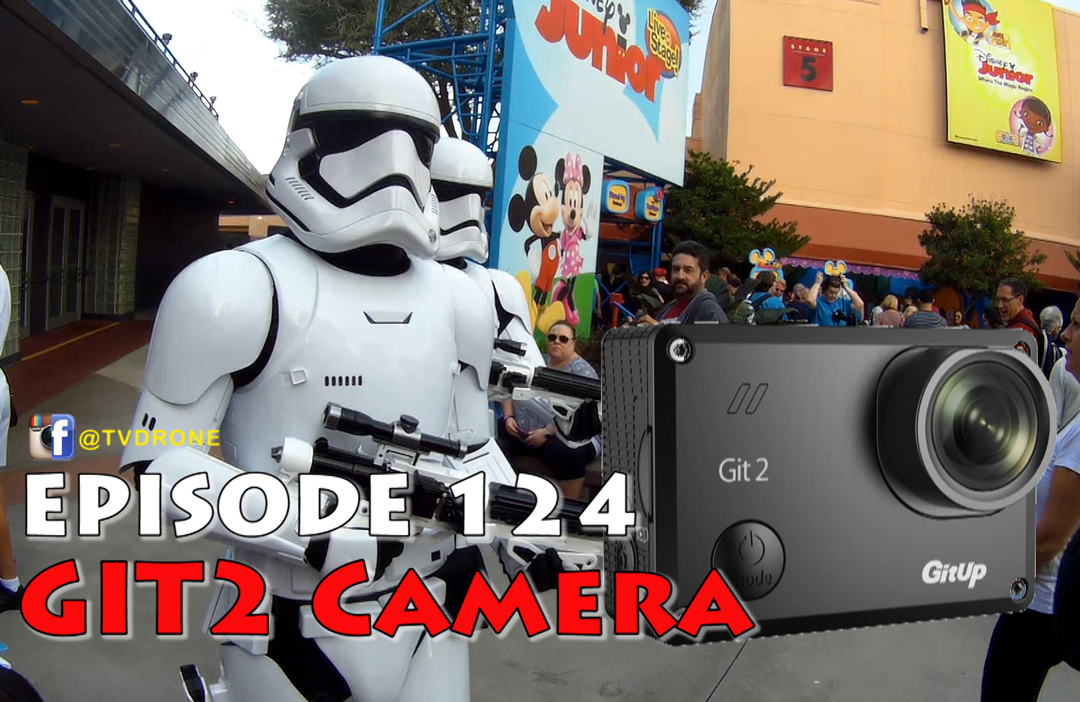 DIYdrone Lab
... behind the scenes Wednesday January 20, 2016
GroupOffer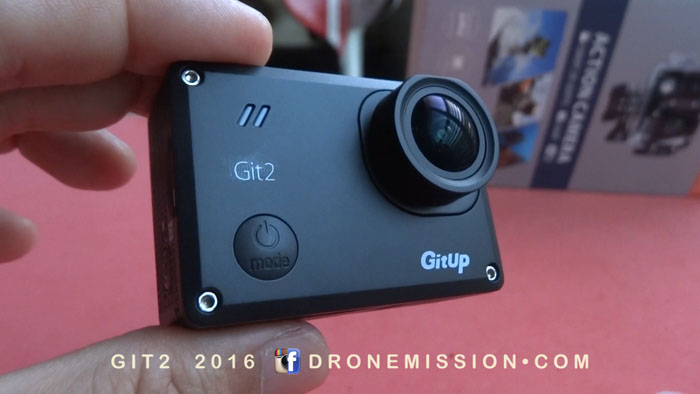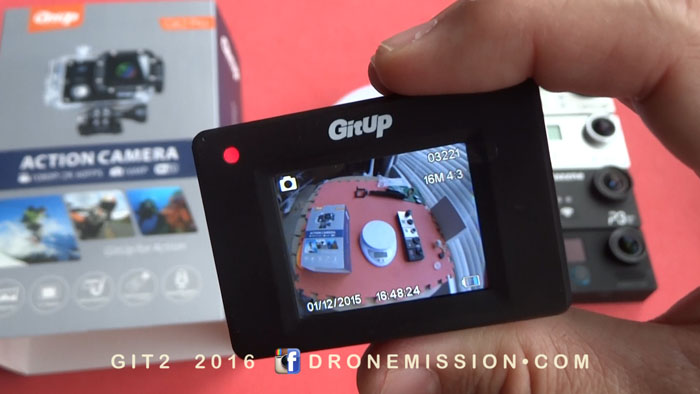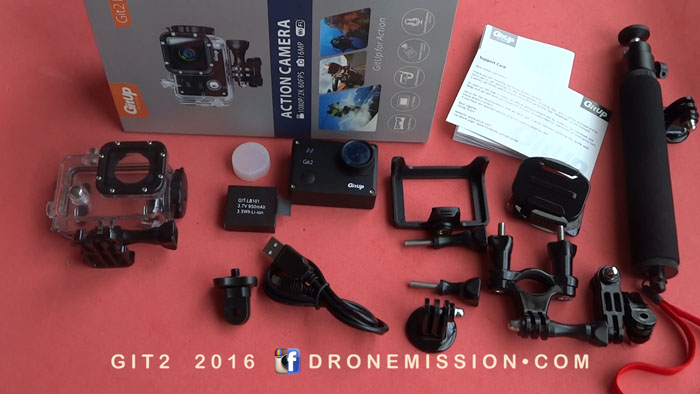 The Git2 manages to find room to include Wi-Fi capabilities that can be set-up if you have a smartphone or tablet that supports wifi. In addition, you can connect your choice of a 3.5mm external stereo microphone.

It is supported with a wide range of accessories, that makes this camera attachable to any sports equipment.

As a FPV Pilot, I look for AV out, and Git2 is AV ready (it uses the same USB cable as a GoPro), the angle of View can be adjusted to 170°and 120°, giving a wider field of view during aerial filming.

To the left of the camera, you have the microphone, positioned to the side to help reduce direct wind noise. A HDMI port for HD video out. A mini usb port that supports Audio video or an external microphone adapters and is also used for charging the battery.

The front button is the power on and off button, to the right is the setting selection button and the top button is the record and selection button.

The Git2 is capable of shooting at high definition, a maximum 21-60P at 24 frames per second, 14-40P at 30 and10-80P at 60 frames per second.

It comes packed with features such as loop recording, audio level, time stamp on and off, time lapse, self timer, white balance control, custom value adjustments, menu button functions, exposure values, color preferences, gyro stabilization, a Wide Dynamic Range to capture at different contrast ratios, slow motion, sharpness, spot metering, adjustable field of view with narrow and wide angles, motion detection for auto start, and a g-sensor for automatically capturing video when a vehicle is bump. In addition, you can remotely record a video from a watch-like remote control.

The git2 has slight chromatic aberration, a "purple tint" that is visible on the edges of images with high-contrast photos. However, in fairness all lenses have some form of aberration and it also appears on the GoPro cameras. This is a common problem in lenses when colors are incorrectly refracted (bent) by the lens, resulting in a mismatch at the focal point where the colors do not combine as they should. For me, this is not a price breaker for this camera and you may not even notice it.

We did several low lighting videos, and i am quite pleased with results as shown on the Christmas Osborne Family Spectacle of Dancing Lights at Walt Disney.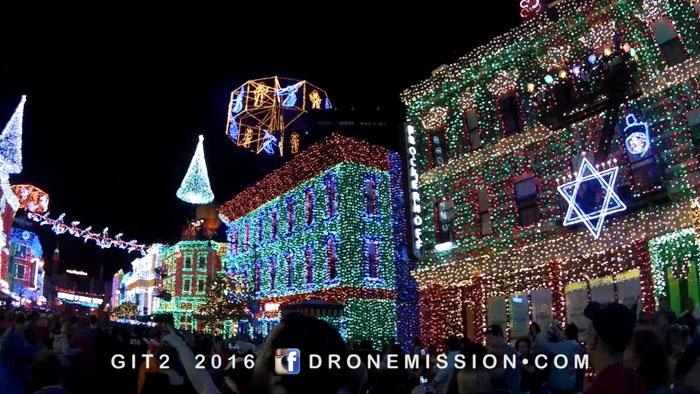 Main Features:
2K video resolution 60fps for sports video recording
Novatek 96660 chipset
IMX206 16.0MP image sensor
Maximum 170 degree wide angle
Video resolution and frame: 1440P 30fps, 1080P 60fps, 1080P 30fps, 720P 120fps, 720P 60fps
30m waterproof for reliable protection
With anti-shake, WDR, G-sensor, motion detection and looping recording function
950mAh rechargeable lithium battery, recording time up to 90 minutes at 1080P 60fps
HDMI output and motion detection
Support TF card up to 64GB
WiFi function for image transmission, remote control settings, sync and sharing albums
Download FINALCAM App for WiFi function

Related Topic: Latest Firmware